Drug and Alcohol Intervention Services in Alabama
Watching a loved one struggle with addiction is difficult, and most familiesthat livein Alabamafeel helpless and are not sure what to do. Newman Interventions is a nationwide interventiongroup helping families and addicts residing in Alabama. Many of theAlabama citiesdo not havelarge populations,and it maynot be easyto track down aprofessional interventionist locally.Thestate's largest cityis Birmingham, and there are no guarantees professional and certifiedinterventionists are available. Newman Interventions travels to you, regardless of where you arein Alabama. The purposeand goalof intervention areto help your loved onesunderstand theyneed help and get them enrolled in a treatment program.
The Family Intervention Process
Interventions are successful, and despite the fear that some families have for confronting their loved one, this is the best way to intervene. A professional interventionist will walk the family through every step of the way. When Newman Interventions arrives in Alabama, they will meet with the family first, which is often coined a family day. The focus is for the family to regain control of the situation. The family will then hold their loved one to these standards, and if they are unable to live up to them, they must go to rehab.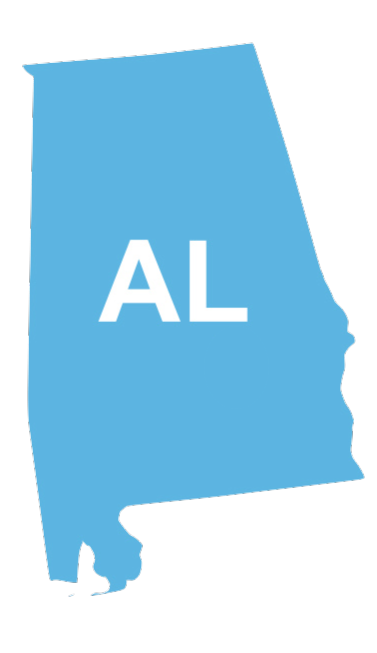 When working with Newman Interventions in Alabama, the professional interventionist ensures each family member is prepared. An intervention is a well-planned and thought out process, with every step designed to help an addict understand what their addiction is doing.  The family is placed through a great deal of stress and anguish, and everyone is dealing with issues within their own lives. Unfortunately, addiction impacts the lives of everyone who is connected to the addict. An addict must understand how their actions are affecting the people around them.
Substance Abuse Trends in Alabama
Drug and alcohol abuse plagues many families who live in Alabama. As of 2020, the opioid crisis has significantly impacted the state. According to recent reports, drug overdose deaths in parts of Alabama had risen sharply in 2020 and exceed those in 2017. For example, the drug overdose deaths in and around Birmingham increased 22 percent, and the number of overdose deaths in Jefferson County increased 32.5% during the first half of 2020.
Newman Interventions comes to you and spends the time needed to get the intervention done right.  Where ever you are in Alabama, a professional interventionist is only a phone call away.  Drug addiction does not have to be a life-long problem, and a properly conducted intervention will ensure your loved one gets the help they need.
Sources Referenced– https://www.al.com/news/2020/09/opioid-crisis-roars-back-in-alabama-as-overdoses-rise-during-pandemic.html