blank
What is a medical detox program for drug addiction?
Any quality medical detox center does not use a cold turkey method when helping an addict through his or her withdrawal.  Medically supervised detox programs provide each patient with medication and medical attention to alleviate withdrawal pain.  Detox is a different process for each addict who goes through it. The person's brain might feel ready and willing to focus on detox and the steps needed to achieve sobriety.  However, the influence of the drugs tells a different story because of drug dependency. Medical detox programs are essential for many types of drugs because the withdrawal pain becomes dangerous or even deadly in some circumstances.    
The necessity of medical detox is determined by the type of drugs that are being abused.  Different drugs create unique withdrawal pain and discomfort. For example, opiates, such as heroin and pain medication, cause intense physical and psychological addictions.  Addicts who attempt to stop taking these drugs without medical detox will struggle with the withdrawals. The withdrawal symptoms can feel like having the flu, which persists for days.  The withdrawal process is not always life-threatening, but more significant amounts of opioids do create a more dangerous withdrawal. Most severe alcoholics require medical detox because of how critical the withdrawal symptoms become.  The most dangerous withdrawal symptoms caused by alcohol do not happen until 24 to 48 hours after the last drink. The average severe alcoholic is drinking so much that they cannot stop drinking without the help of medication.  
Most prescription drugs such as benzodiazepines require a medical detox because of the physical dependency the drugs create.  Medical detox programs are inpatient centers and are often either separate from the drug rehab center or are part of the facility.  A standard medically supervised detox has the proper medical personnel available to help each patient. Medication is given to the patient to alleviate withdrawal discomfort, and often there is some counseling or therapy to help with the psychological symptoms from drug withdrawal.  If you are consuming drugs that cause dangerous physical dependency, medical detox may be your only option to overcome the withdrawal pain.
Is it possible to home detox off drugs and alcohol?
Home detox is nothing new, and most addicts attempt to detox at home before they seek out any professional treatment.  However, when relapse happens while detoxing at home, the relapse does tend to be worse, and there are increased risks of a drug overdose.  Someone who wants to get sober without feeling ill or dealing with other withdrawal symptoms may attempt to taper off the drugs they are using.  This is not always easy, but when an addict does try to do this, it will be at home. The addict may purchase a home detox kit, such as products that claim to ease the path to recovery.  These types of remedies include herbs, vitamins, and supplements that are advertised to help with a home detox. However, many of these products rarely do what they claim, and an addict detoxing at home struggles to get over the hump of their detox.
Many addicts attempt self-detox at some point, but very few have success with it.  If you decide to detox at home, it is crucial to take the proper steps. Initially, you should speak with a healthcare provider and seek out some medical help or advice.  They may prescribe medication to help you through the detox. If this is the case, you should not be the one to manage the medication as it is likely a narcotic drug to alleviate withdrawal pain.  Before you start the detox, you should have the proper support available, such as family or friends. Doing a detox on your own with no help will not work out well, and you will increase your chance for a relapse.  You should next remove all the alcohol and drugs from your home. This is not always an obvious step for an addict because of that fear of needing something to take the edge off. This is also a good reason why having support is vital to help you clear the house of drugs and alcohol.  
 It is essential to clear your schedule if you are still working or have other commitments in your life.  It will be challenging to make it through detox when you are distracted by your job and other responsibilities.  During the detox, you will want to focus on hydration because any drug detox causes various symptoms. Some of the symptoms include fatigue, anxiety, depression, loss of appetite, nausea, and vomiting.  Within the first 24 to 72 hours most severe symptoms have subsided, but staying hydrated is essential and your consulting doctor will likely mention the same thing. You should also work with your family doctor about what your diet should be and if you should take any vitamins or minerals that you are not sure about for detox.  Going through with a home detox does increase the risk of unwanted psychological effects, dangerous physical health problems, lack of medication, which means limited symptom relief, and the increased possibility of a relapse. If you have access to a detox program, this would be the better option to consider.
Why is substance abuse detox required before rehabilitation?
Detox is required before drug rehabilitation because it stabilizes the patient before any therapy or counseling and is an observation period before treatment.  Most addicts need detox because they are using drugs right up to the point they are going to treatment. For example, cocaine users or methamphetamine addicts will often use drugs up to the point of going to drug rehab.  If you are entering a drug treatment center under the influence of drugs and alcohol, it will become impossible to start therapy. Going through detox is not easy, and most addicts have second thoughts about treatment when experiencing withdrawal discomfort.  This is why detox is used as an observation period to ensure that a patient is ready for treatment. Most drug and alcohol treatment centers, whether residential or outpatient, require each patient to go through detox.  
There are some cases where an addict has already gone through detox and is on a waiting list to get into treatment.  This is a common problem in the United States where addicts go to detox first and then are waiting for the bed to be available at the drug rehab center.  This may not always be the most beneficial approach to take because there is a higher chance of relapse. However, if you have already gone through detox, the drug rehab center will likely drug test you to ensure you are not under the influence of drugs or have relapsed.  Many inpatient drug rehab centers in the nation have detox as part of treatment. When detox is part of the residential center, everything is done on-site and does make it much easier to transition into treatment after detox. When searching for drug rehab programs, you will come across various options, and depending on your situation, detox may or may not be needed.   
There are many benefits with inpatient detox, such as inpatient centers being able to dedicate medical staff, and they are well equipped to manage both the physical and emotional symptoms of withdrawal.  Residential detox programs provide a safe place to recover and remove the temptation and help addicts with replacement medication during severe detox symptoms. Within an inpatient detox, people are protected from stress factors that may serve as triggers for returning to drug use.  Detox is always beneficial and does help make the transition into treatment smoother.
Should drug detox be considered a cure for addiction?
Drug detox is not a cure, and it does not do anything to remove the addiction and the underlying issues connected to the addiction.  Countless factors drive someone to abuse drugs or alcohol, and these problems cannot be solved during a three day or even one-week detox program.  However, there is this common misconception that drug detox is all that the addict needs. Most addicts who have never attempted drug treatment are convinced that all they need to do is detox and get sober.  Drugs and alcohol are powerfully addictive and consume the person physically and emotionally. There are over 20 million people addicted to drugs and alcohol in the United States and only a small percentage receive help.  An even lower percentage perceive the actual need for help and actively seek it out. If you are that person seeking out drug treatment, you will want to spend the time to get it right the first time. Drug detox is only the first step and will not solve all aspects of your drug addiction.
Inpatient drug detox is the first step that an addict will take before they enter a drug rehab center.  These are highly structured environments providing medical supervision, helping an addict through the most challenging withdrawal pain.  Several factors determine the length of time required in a detox. These factors include the specific drugs being used, the length of the addiction, and the amount of drugs being consumed, and the combination of different drugs.  Most detox centers also consider the initial health of the patient, such as any underlying medical problems that would cause issues during detox. There are many physical symptoms expected during detox and the withdrawal process. These symptoms vary depending on the severity of the addiction.  
Addicts going through detox will have elevated senses, and increased sensitivity to pain, along with being agitated and irritable.  People going through detox will suffer from mood swings, anxiety, and depression. Insomnia is also a problem, along with restlessness and an inability to focus.  Depending on the type of drug, there are also flu-like symptoms, sweating, chills, muscle weakness, body aches, and hot flashes. Addicts also struggle with changes in appetite, whether it has increased or decreased.  Detox is not the cure for addiction but instead helps an addict establish a base to work off of when they go through drug rehab. An addict needs to be stable physically and mentally before they start therapy.
Saving a Life Starts Here
Learn more about our method for successful intervention. Contact us today for a free, confidential consultation with an Intervention Counselor.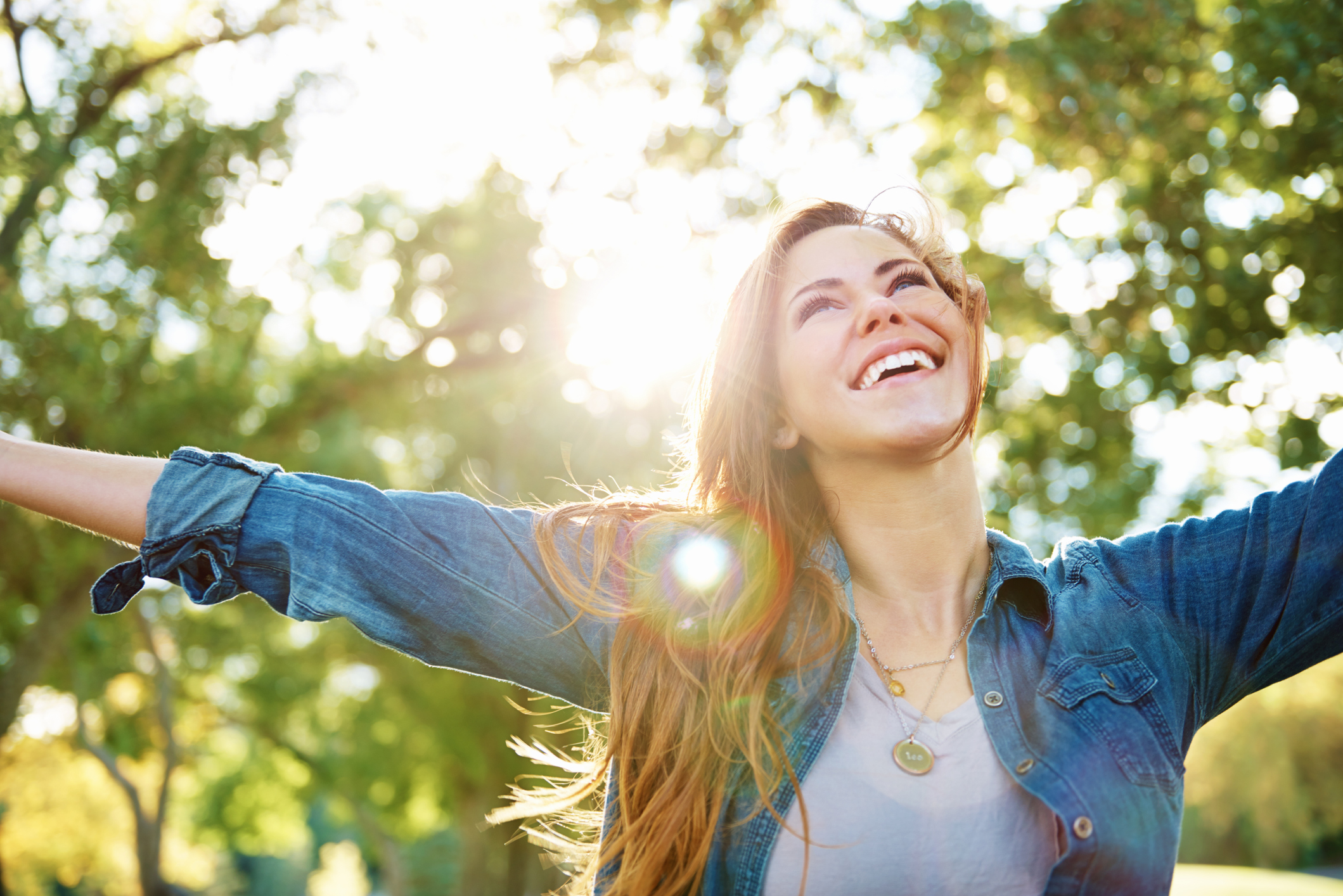 Please fill out the form and download your copy of the 25 tips for Successful Intervention